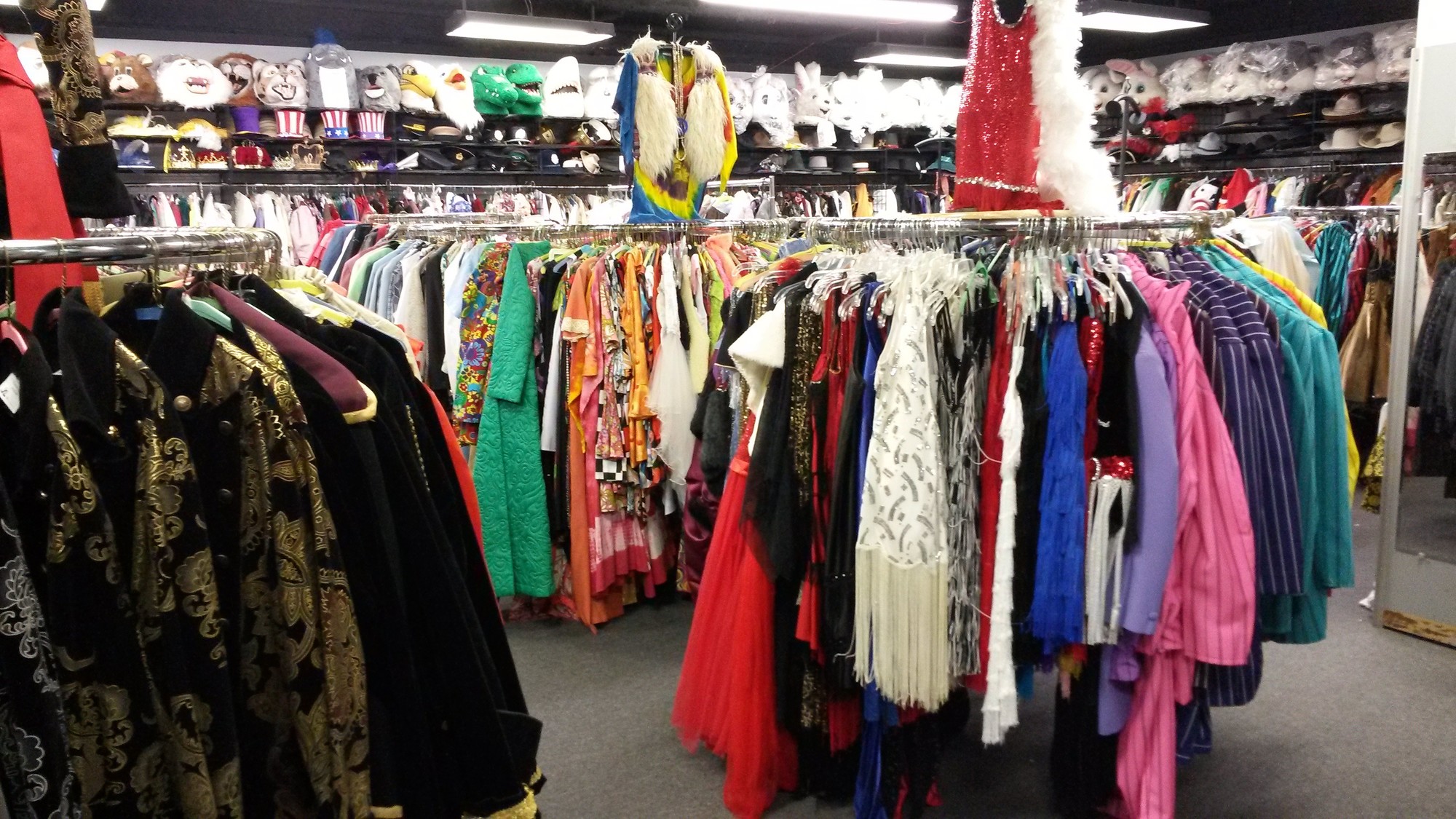 We Rent Costumes for all occasions. We have 1000's and 1000's to choose from.
We have Seasonal Costumes for Halloween, Christmas, Thanksgiving, Easter, 4th of July and more.
Period Costumes for Medieval, Renaissance, Roman, Egyptian, Biblical, Victorian, 1920's, 50's, 60's 70's 80's & 90's. And many of your favorite T.V & Movie Characters. We have sizes for both Adult & Children.
Plus we can provide a full Show or just a single piece for your Show. We ship all over the US.
Our Costume Department is open daily Monday through Saturday 10:00 am until 7:00 pm. And on Sundays Noon until 6:00 pm.
Stop by, browse through the racks, try some items on and be ready to look your best!!
Need more info?
Call now or send us an email.
817-926-2442
Ft. Worth Store Hours:
Mon. - Sat.: 10:00 a.m - 7:00 p.m CST
Sun.:  Noon to 6:00 p.m.